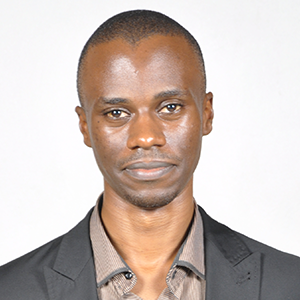 Harry Barry
Managing Director
harry@eryte.com
(+256) 702 479341
Co-founder, Managing Director
Mr. Harry Barry is a co-founder and the Managing Director at eRyte Limited. He is a results-driven, self-motivated, and resourceful senior member of the company with a proven ability to develop and strengthen management teams in order to maximize company profitability and efficiency. Mr. Harry is experienced in leading and growing the Information Technology sector of a business to make it a dynamic and progressive organization. Possessing excellent communication skills and able to establish sustainable and profitable relationships with customers, suppliers, and stakeholders across the world.
Mr. Harry Barry headed the ICT Department at Clarke International University for 9 years (2011-2020). The Department's primary functions are systems administration, network administration, digital communications, support, and training.
Mr. Harry spearheaded the strategic transformation of the ICT Department into an entity that is research-driven, product development-oriented, and community service based in addition to its primary role of ICT administrative support.
He served as a member of the University Senior Management Team and the University Senate. His role on the team included (but was not limited to) advising on the University's ICT operational as well as strategic issues.
He managed ICT projects which largely involved the introduction of new solutions and initiatives to support teaching and learning, user training, systems piloting and deployment, interdepartmental collaborations on research and community service, strategic planning, and extensive documentation in form of proposals, plans, reports, manuals, and other visual displays. He also managed the budgeting and procurement processes for the Department. Talent acquisition and retention, ICT staff performance management and skills development were among his greatest strengths. Mr. Harry served as the Clarke International University Cisco Networking Academy Success Lead. The Academy champions training in Cybersecurity.
He also served as a member of the University Self-Assessment Committee (SAC) which collaborates with the general administration and supports the governing bodies of the University on quality assurance matters, reporting to them on the results of the work performed. The SAC also evaluates the appropriate and uniform application of the quality assurance procedures, recommends quality assurance tools, and provides information for their implementation.
IT Consultancy Firm – eRyte Limited  
MANAGING DIRECTOR          June 2014 - Present
Responsible for the day-to-day running of the business with a particular emphasis on sales and business development. Making sure that the business continues to grow by way of developing new clients whilst maintaining its existing customer base.
Duties:
Identifying, developing and directing the implementation of business strategy.
Cultivating the company's reputation in the market & with customers & suppliers.
Involved in planning & organizing the organisation's activities to achieve targets.
Responsible for the Profit & Loss of the business.
In charge of leading, motivating and developing the management team.
Liaising with officials of government departments and regulatory bodies.
Managing multi-disciplined teams and resolving any conflicting priorities.
Developing business plans and preparing comprehensive business reports.
Improving margins and maintaining high-quality service to clients.
Reviewing, refining and developing the strategy and direction of the company.
Building client relationships that result in revenue and profitability growth.
Responsible for the company's health and safety and legislative adherence.
Creating and maintaining links with other trade and professional associations.
Keeping control of business expenditure, ensuring it's within agreed budgets.
KEY SKILLS AND COMPETENCIES
Strong leadership skills in board governance, new business development.
Entrepreneurial with commercial acumen and excellent management skills.
A motivated team player who is results-driven.
Results-oriented with a positive outlook, and a clear focus on high quality and business profit.
| | | |
| --- | --- | --- |
| AREAS OF EXPERTISE | PROFESSIONAL | PERSONAL SKILLS |
| Project management | PMP [Trained] | Commercial acumen |
| Talent identification & retention | Leadership & Mgt | Inspiring innovation |
| Strategic planning | Information Technology | Innovative ideas |
Academic Qualifications
2018
Executive Management Class certificate earned July 31, 2018
(Certificate of Completion)
2017
Project Management Professional (PMP) online Simplilearn certificate earned October 26, 2017 (Certificate of Achievement)
2016
Effective Problem-Solving and Decision-Making by the University of California, Irvine on Coursera. Certificate earned on June 4, 2016 (Certificate of Completion)
2010

Uganda Martyrs University
Master of Science (Information Systems)

2008

Uganda Martyrs University
Bachelor of Science (Information Technology